This machine with conveyor belt is perfect for shearing the edges of small carpet samples.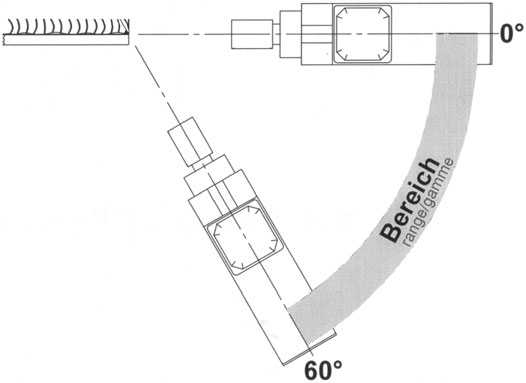 The key element of the edge bevelling machine KS 50 is our shearing unit SE 50. The machine is designed with an angle adjustment of 0° to 60°. The shearing depth is adjustable from 2mm to 22mm. The guide-plate for carpet samples can be easily infinitely adjusted from 20mm to 210mm. Quick and easy adjustments can be carried out by releasing the locking lever. The conveyor belt is driven by a three-phase motor.
The speed of the shearing motor and conveyor belt are infinitely adjustable by means of frequency changers. Larger carpet pieces are guided manually while passing through. Shearing width 50mm.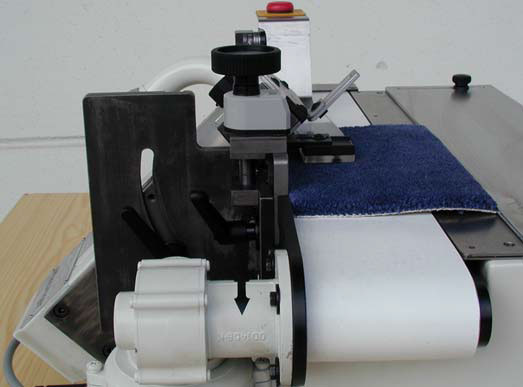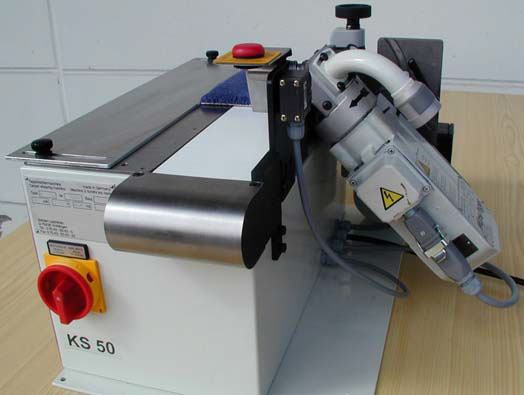 | | |
| --- | --- |
| Connection | 1~ 230 V/50 cycles; 0,5 kW |
| Dimension | approx. 500 x 630 x 370 mm |
| Weight | approx. 39 kg |
---
Shearing unit SE 50 L and SE 50 R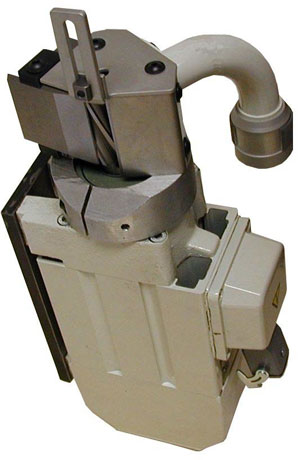 The shearing unit SE 50 L and SE 50 R can also be individually installed in your existing production line. Please consider our edge bevelling machine "Tandem" special edition KS 50/SO with two shearing units SE 50 L and SE 50 R.
Contact us if you have any shearing problems. We will also be happy to help with special projects.
Efficient operation – Perfect Finish with the Shearing unit SE 50 L and SE 50 R
For more than 30 years we successfully use our shearing principle in our carpet shearing machines. This principle was accomplished as well in our edge bevelling tables, edge bevelling machines, carpet pattern production units and special machines (e.g. for the chamfering of paint rollers).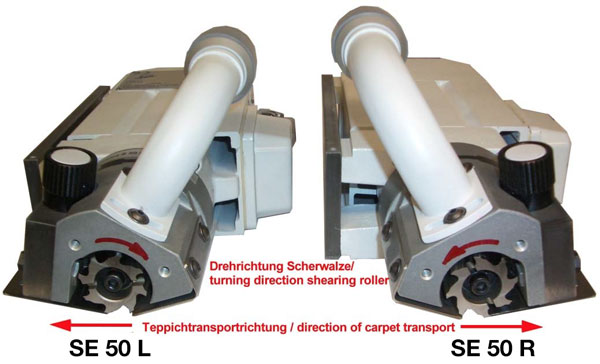 Their special characteristics are:
compact, sturdy construction

special three-phase motor, wear-resistant, long durability

infinitely variable speed control by means of a frequency changer

the shearing roller and blade are made of the best heavy-duty high-speed steel

the shearing roller and the shearing blade are easily exchangeable and can be resharpened many times

easily adjustable

long service life
| | |
| --- | --- |
| Electric drive | Three-phase motor 3~230V; 0,2 kW, with frequency changer, infinitely adjustable up to 6000 rpm |
| Shearing width | 50 mm |
| Accessories | various wrenches, operating instructions, setting gauge |
| Weight | approx. 5,3 kg |
| Dimension | approx. 230 x 230 x 275 mm |
| Connection | for suction hose SS 35 |
According to the transportation direction of the carpet which will be sheared and the installation direction of the shearing unit, the SE 50 L or the SE 50 R with shearing roller with left twist or right twist is used (see information sheet "cutting direction"). We recommend the build in with motor to the bottom.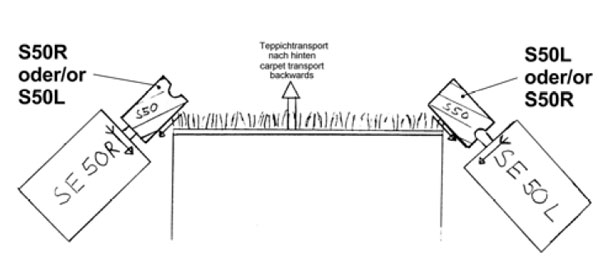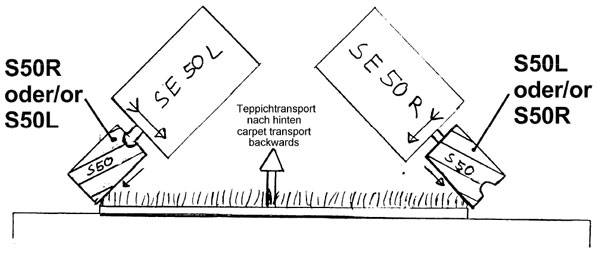 For the installation on existing plants we have different fixing units (see our info sheets concerning this).
For the drive of the shearing units frequency changers for control cabinet installation or closed frequency changers for the free installation are available (see info sheet).