Handtufting machines
The handtufted carpet has now fully established its place in the carpet market. It is made in many forms – rectangular, round or individually shaped always of very high quality, various yarns and a free selection of design characterizes this handtufting technique: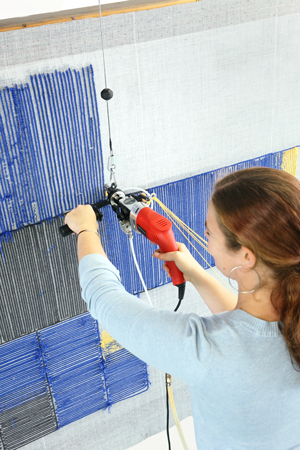 Yarn thickness up to Nm 0.3, with finer yarns multiple ends are used together
Cut pile height from 12 mm
Loop pile from 4 mm
Waste or small cones of yarn can be used
Free carpet size and form
Daily production depends on the complexity of the design but is between 4 and 6 m²
Using our 30 years of experience we deliver these mature and fully proven machines which will enable you to realize your ideas and imaginations.
Who else can supply you the extensive Know-How? Our fast spare parts service and phone advise helps you in production. If wished, we offer you also technical assistance in your company.
We assist you also after sales with full service!
We also produce heads for robot tuft. For more information please see: For more information please see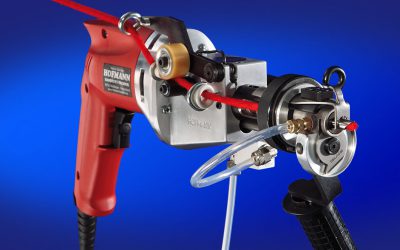 Hand made carpets and hand made rugs can be made with a wide range of designs using this hand tufting gun. Changing the pile height or yarn colour is very simply achieved with the Hofmann hand tufting gun. The yarn is delivered through a needle that pierces the...
read more